Search of people
In our detective agency "Private detective Uzhgorod" working people tracing service, which has already saved many lives. After quickly begin searching for a missing person is very important, and the police begin to search for the missing immediately. We just start to do such work immediately after treatment. Frequently, the same person can find day. Begins immediately wanted people across the Transcarpathian region. If the person is not, then his quest to expand outside the city and, if necessary, of the country.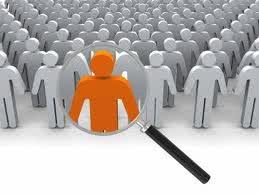 If you have lost a loved one or you want to find your friend , you can contact us. You need to provide us with photos, documents which are , to tell you about special signs, if any. In short, everything that can help in the search. Usually ordered search for relatives , and sometimes , they want to find debtors. When looking for loved ones, there is no problem with photos or documents , but in the case of little known people extract information on grains . Then proposes to make an identikit , you need to remember details: was dressed man , his voice , gait, and other distinguishing characteristics .
Sometimes trying to find their own person through the Internet. This rarely leads to success , as everything under nicknames or accounts and search for people by name does not lead to success. Did you know under what nickname was the one you are looking for . In this case , you can ask in the net , maybe someone knows something about the missing . We connect professionals who understand the psychology of human behavior in social networks .
Now, many are searching for their loved ones and friends from childhood , which parted. Many fled abroad and the line went dead . Such people can sound different name. We have experience with foreign detectives , in particular in such cases. Therefore , the search for missing people abroad is possible. Now that search has become a real and accelerated considerably , thanks to the computerization of our lives. You can search by the name of relatives through the Internet , there are archival documents laid out in the network. Of course, to understand this very difficult and expensive. To do this, there are experts who know how to work with the information.
Sometimes there is only one catch : to find a person by phone number. Then you can contact us and we will request information from providers. At least , bully or blackmail so you can find. Usually the police do not take up such matters , as it is very troublesome and expensive, and as a result would be that someone was just joking . Therefore , to find a person by phone number they can give , unless it is explicitly linked to the crime .
Find people by phone number
Search for people by name and surname
Search for missing people